Minar Tile Fix
High Performance Tile Adhesive for Ceramic and Vitrified Tiles, Granite and Marble
Advantages:
 Self curing adhesive
 Flexible, shock and Impact resistant
 Easy to use
 Fast and economical
 High bond strength
| | | |
| --- | --- | --- |
| Sr No | Particular | Result |
| A | Tensile adhesion |   |
|   |   |   |
| 1 | Dry Condition | >750 N |
| 2 | Wet Condition | >450 N |
|   |   |   |
| B | Shear Adhesion |   |
|   |   |   |
| 1 | Dry Condition (24 Hrs) | >2.5 kN |
| 2 | Heat Aging Condition | >4 kN |
| 3 | Wet Condition | >4 kN |
Surface  Preparation
Clean the substrate of oil stains and also remove dirt, dust and laitance, if any, using high pressure water jet or any other suitable method.
Ensure that the substrate is flat, stable, well adhered and has a normal absorption. Concrete screeds, plastered surfaces, block work and renders should be sufficiently cured to avoid shrinkage cracks.
Correct the local undulations/damages on the substrate at least 48 hours before the application of MINAR TILE FIX Saturate the surface well and remove excess water before application of the tile adhesive.
Mixing Ratio
Gradually add 3  parts of powder to 1 part of water (by volume) and After mixing allow the paste to stand for 2 minutes for it to mature.
Tile Fixing
Apply MINAR TILE FIX over the surface using the straight edge of the notched trowel and then comb the applied adhesive on the notched side of the trowel to achieve the desired thickness. If the adhesive is buttered to the tile, then ensure proper coverage of tile surface to avoid voids.
Firmly press the tile into the adhesive to ensure good initial bonding.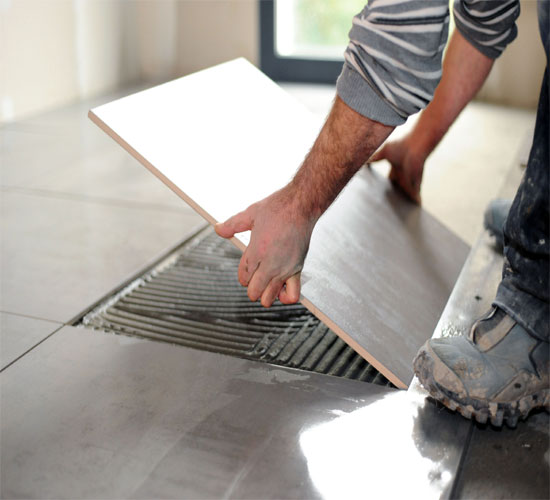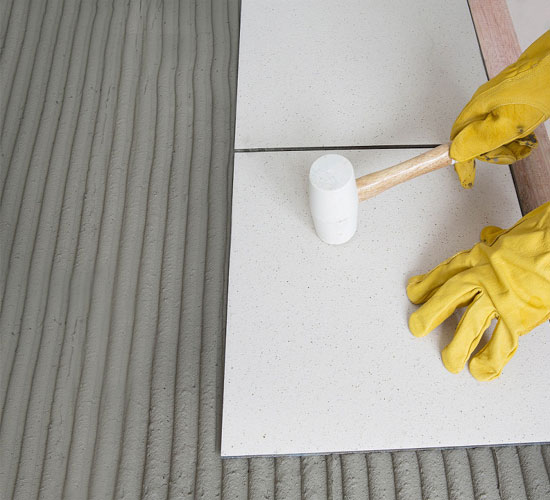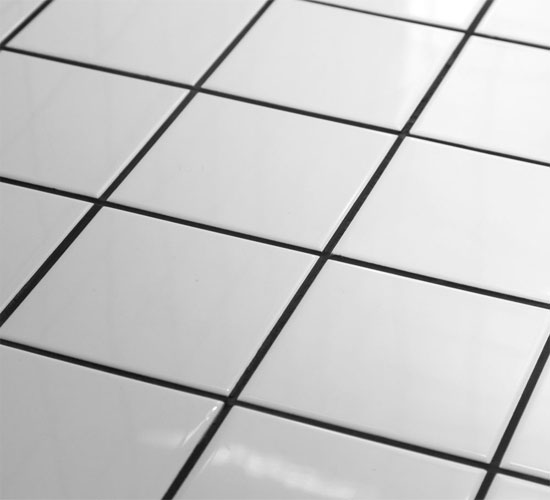 Consumption
For 3mm bed thickness the coverage will be 4-4.5 kg/sqm 
Note: The coverage will vary depending on surface undulations
Shelf Life
1 year from the date of manufacturing, for unopened bags, stored in a dry condition.
Tile Grout
TECHNICAL DATA
Preparation:
The Joint filling can be done after 24 hrs of tiling. The joints should be clean. Tile Fixing adhesive should not rise over half the depth of the joints. Excess mortar should be removed.
Material Mixing:
Quantities up to 500mg may be mixed by hand. Mix Minar Tile Grout with 175 to 200 ml of clean water to a smooth consistency. For larger quantities, use a mechanical mixer until mixture is homogeneous - firm smooth paste. Use immediately
Application:
A rubber trowel may be used for applying the grout. The grout is applied diagonally over the tiles and pressed firmly into the joints until they are completely filled. Excess grout on tiles should be removed. The grout should be allowed to dry for 15 to 30 minutes depending on temperature and humidity. A damp sponge is then used to clean the tile surface. Use as little water as possible for cleaning the joints and the tiles. To make cleaning easier, unglazed tiles should be moistened with a damp sponge before grouting. Tile surface is left to dry before final wiping with dry cloth. While wiping and polishing, do not rub the joints too hard. In dry conditions, curing may be necessary.
Storage
Store in a sheltered and dry place
Feature
| | |
| --- | --- |
| Colour | White, Ivory, Pink, Brown, Black |
| Joint width | up to 3 mm |
| Consumption | Varies depending on the size, thickness of the tile and width of joint |
| Pot life | Approx, 1 hour, may vary due to temperature & other conditions |
| Packing | 500 mg,1kg, 20 kg |